Living Through the Pandemic
March 24, 2020 | Thao Tran
by Journalist Hoang Anh Tu from VnExpress.net, March 12, 2020.
English translation by Du Khuu & Thao Tran
Reviewed by Joshua Godin
---
All of a sudden my wife woke up in the middle of the night looking lost. The storefront rent, salary for staff and specialists, along with the payment for merchandise going wasted daily brought our family to the discussion of closing our business.
The Covid-19 pandemic outbreak came rushing in and nearly destroyed our family business. From an up-and-coming flower enterprise in Hanoi with daily turnover of approximately 40-50 million Vietnam Dong on regular days and up to 100-200 million during the holidays, our business has plunged drastically after the Tet holiday. Valentine's Day didn't even make things better. Neither did my reputation nor my blue-stick verified (Facebook) Fan Page with nearly 200,000 followers help. The fear took so much space in people's minds that it left no room for the joy of doing nice things like giving flowers. Twenty-two days of calm and peace helped us get by a bit. Then the 17th patient appeared.
Our turnover of nearly 200 million on March 6, 2020, fell sharply to 30 million immediately the following day. On March 8th, International Women's Day, we received only a handful of new orders and the revenue was just over 20 million, mainly thanks to the pre-orders at the beginning of the month.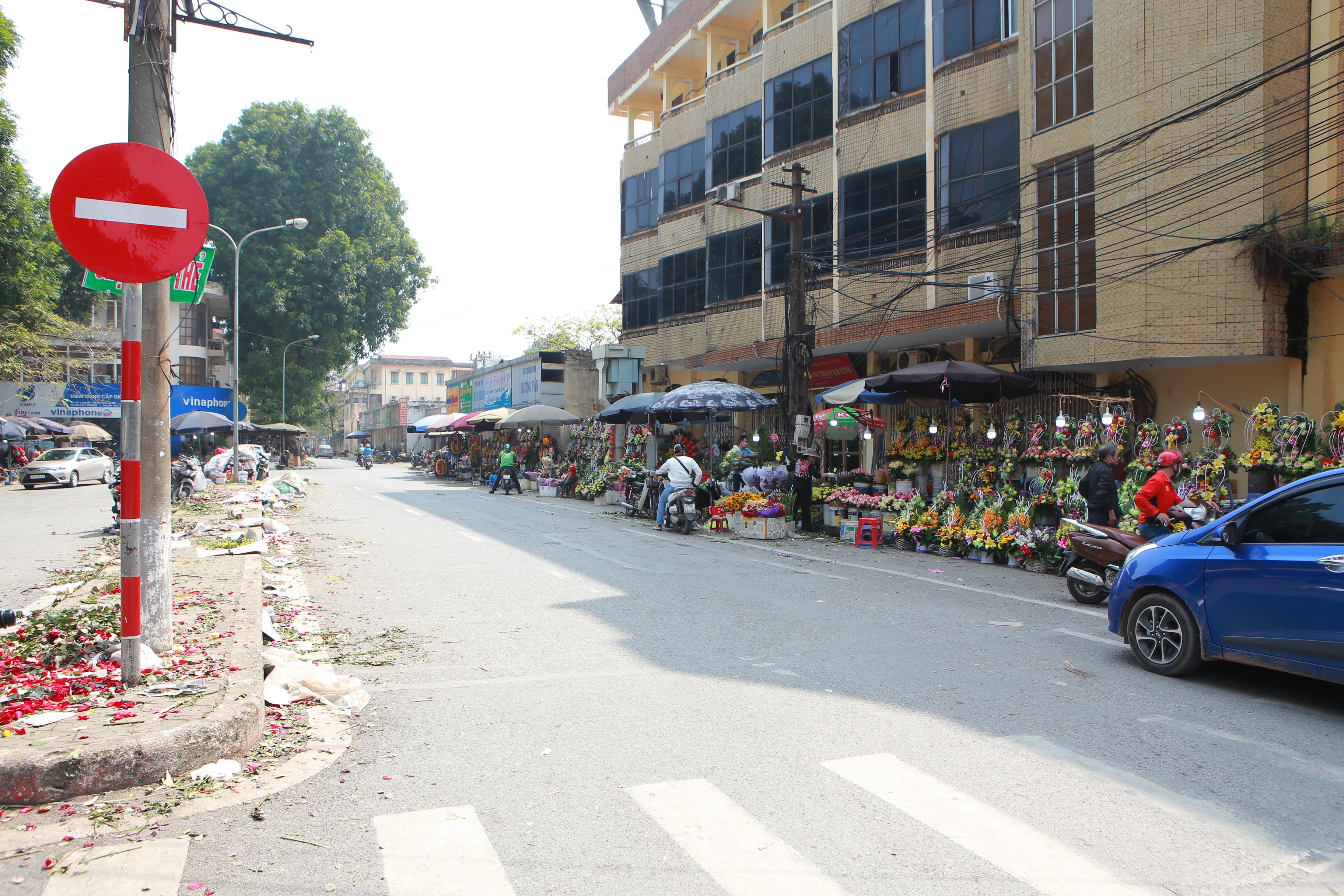 My business was definitely not the only one in Hanoi that encountered such a turn of events since the emergence of the 17th patient. On social media, there were countless judgmental and insulting comments. I understood the reason why. Like my family, many people were seeing their fortunes disappear into thin air with each passing day.
We also have a curtain business, which is the main source of income for our family. Not as severely affected as the flower one, the curtain business still acquired sufficient orders. However, when Vietnam closed its border with China, everything went into full-on crisis mode. We could no longer import the materials, such as curtain fabrics or accessories. Customer orders were suspended, and some even required compensation for cancellation. All of our WeChat messages went unanswered. All of China was paralyzed. People there stopped going to work. The fabric suppliers gave no response. Transportation was shut down. We didn't have the materials to accommodate the already very few orders. Everyday our tailor and assembly team of 60 people came in and left soon after as we didn't have enough fabrics and accessories to carry out the received orders. My wife scouted for the materials everywhere but it was barely enough.
Adversity brings wisdom. We switched to the Korean-style Rainbow Curtain and other sources of supply. It never rains but it pours. The outbreak then began in South Korea. Daegu is where the curtain manufacturers of our supply partners are located. My wife stayed up through the nights looking for the solution. My marketing-related posts went silent as the spotlight has been given to Covid-19, face masks, and hand sanitizers. Our customers no longer cared about beautiful curtain styles or flower arrangements. Instead, they scrolled their news feeds with all kinds of fear about Covid-19. Fake news only exaggerated the fear.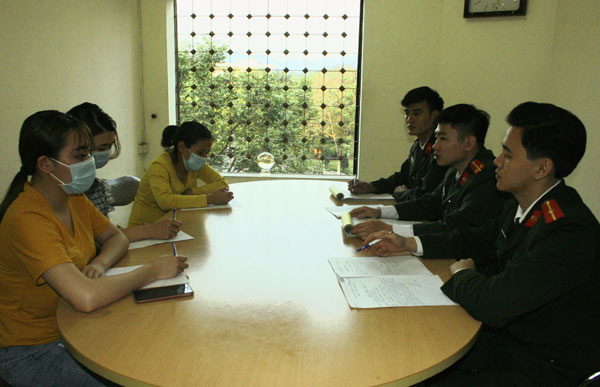 Coronavirus made people look at each other with hesitation. The fear even applied to products. "This curtain was imported from South Korea but there is an outbreak there. Pass, please." Convincing customers to spend on regular days is already a difficult task. During an epidemic it became absolutely impossible.
Behind every employee is a family. Laying off personnel during an epidemic period is really painful. But even when my wife and I gritted our teeth trying to keep them in their jobs, the March 6th event resulted in many of our employees rushing back to their hometowns, following the urges of their parents, "Hanoi is the epicenter of the outbreak, please come home!"
Like many other business owners, my wife and I are still trying our best on a daily basis. Unable to get our supply from China, South Korea, Taiwan, Hong Kong, etc., we worked with other businesses with fabrics in stock but no orders. We negotiated with our landlord for a reduction in our rent. If it didn't work out, we would consider giving up the place and switch to the online business model. However, if all the consumers care about are toilet paper and instant noodles, we surrender. The fear drove people to turn the priorities in their daily lives upside down.
The scary thing is not the advent of the 17th patient but the hundreds of doubts arising from her case. Out-of-town workers along with the consumers with needs and budget left Hanoi the day after March 6th.
People were unsure how much higher the number of cases would be while fake news injected all kinds of ideas into their minds. Things got even worse when an individual without conscience was in contact with an infected person, but made someone else go into quarantine in his place. The social networks were having a field day. My family business and thousands of other businesses were seized by the unknown like the Hanoi sky on days with high air pollution level.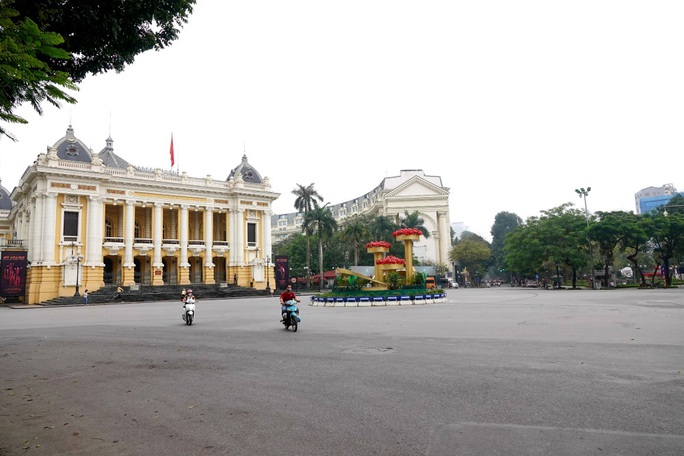 It is said that one must be practical and realistic to able to do business. However, my wife and I are "dreamer" types, I started giving out discount vouchers for curtain cleaning service to the customers who purchased our flowers. With the leftover fabrics from curtain making, my wife created beautiful cases for our flower pots. For curtain customers, I gifted them small pretty plant pots with covers made from leftover fabrics, and attached a business card as a reminder in case they need flowers on special occasions. I also think other business owners should sit down with each other, shake hands and collaborate. In the context of social distancing, why don't businesses collaborate to serve their customers better instead of each one pouring out money to acquire customers?
80% of infected people will recover on their own. Additionally, scientists have been able to identify this virus, so it is not a mystery anymore. We can detect it. We can put an end to it before it spreads throughout our entire bodies. 16 out of the first 16 cases in Vietnam have recovered. There have already been more than eight vaccine research projects and more than 80 clinical trials aiming at Covid-19. Given so much good news, why do we still let fear govern all of our behavior?
The epidemic itself is not as scary as the fake news. On our own Facebook Fan Page, our media team searches for information every day on mainstream media, joining efforts to spread credible news as well as finding useful tips to help guide our customers. If all businesses join the effort to do the same thing, it would not only help their own employees get access to credible news, but also spread positive vibes and generate trust from their customers.
I do believe any business that makes it through this epidemic will become a much stronger one. It is during this time that the relationship between the managers and employees improve. The loyalty built today promises great employees tomorrow. I do believe this period of an epidemic will generate strong bonds. The advent of the 17th patient has taught both the community and businesses a lesson that couldn't have been clearer about individual social responsibility. How big of a crisis could an irresponsible individual cause to society? When the flood submerges the whole country, does every raindrop feel responsible?
---
Thao & Co. bridging communities in the period of COVID-19