Vietnam: Covid Guideline for Non-essential Businesses
March 27, 2020 | Thao Tran
Source: Zing News on March 27th, 2020
English translation by Uyen Phuong Tran
Non-essential Businesses to Shut Down from March 28th to April 15th
---
Prime Minister's directive regarding the mass gathering ban and shutdown of non-essential businesses to fight COVID-19 will be in effect from March 28th to April 15th.
On March 27th, Prime Minister Nguyen Xuan Phuc issued Directive 15, implementing the acceleration phase of COVID-19 prevention and control. This is the 5th directive issued by the Prime Minister since the first COVID-19 case was reported in Vietnam.
1. Heads of local government to face disciplinary actions for allowing mass gatherings
In order to control the spread effectively, proactively stop and respond to the pandemic on a national level, best protect lives as well as well-being of the people, the Prime Minister ordered to exercise "war-like" spirit, accept economic loss to contain the pandemic. The ultimate goal is to protect lives and well-being of the people.
That means to improve the disciplines and regulations, avoid neglecting or undermining the situation, and speed up the implementation of interventions to detect spreaders early in order to carry out the quarantine procedures promptly, map out outbreak zones quickly, and contain the pandemic effectively.
Pursuant to the Prime Minister's directive, the Heads of provincial People's Committees shall impose the ban on mass gatherings starting 00:00 on March 28th to April 15th.
In particular, all conferences and events having over 20 attendees in one room will be canceled; no gathering of over ten people except for working spaces, educational institutions and hospitals; a minimum distance of two meters between people in public places is required.
Total shutdown of religious practices and gatherings of over 20 people at religious venues will be in effect; all cultural, sports, and entertainment events in public places shall be canceled.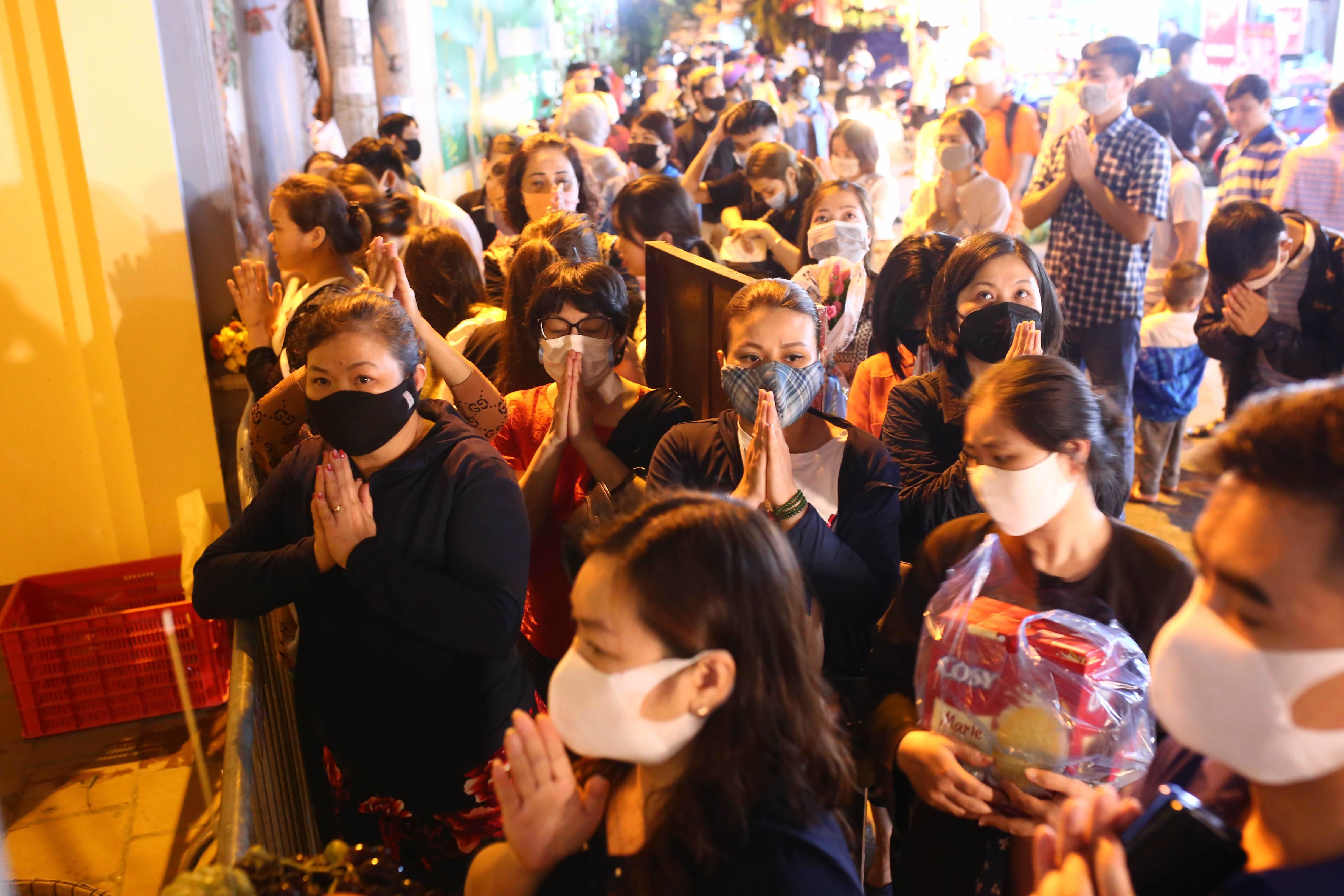 Local businesses will be temporarily shut down, with the exception of essential services. Determining which businesses and services to shut down would be the Heads of province or city People's Committees.
The people's travel shall be limited, especially from provinces and cities with outbreaks to other places. The Ministry of Transport has requested to limit flights and transportation of passengers from Hanoi and Ho Chi Minh City to other locations in the country. Public transportation will be canceled or re-organized to limit travel and mass gatherings, except for transportation of goods.
The Prime Minister and authorities will evaluate and issue strict disciplinary actions to the heads of local governments that allow for mass gatherings to happen.
2. Tight control over entry at borders, forced quarantine for those who resist
The Prime Minister ordered the Ministries of Health, Defense, Public, People's Committees of provinces and cities immediately review and request for health declarations, update on the health status, carry out the screening on all entries into Vietnam since March 8th and apply appropriate quarantine and monitoring measures for cases that didn't qualify for mass quarantine.
Authorities of all levels, particularly local governments, local police departments, town policemen, local youth volunteers, civil groups, villages, etc., must strengthen the monitoring of self-quarantine cases, limit the contact of individuals subjected to medically quarantined; forced medical quarantine will be imposed on those who resist.
The Head of (Vietnam's) Government also ordered tight control over all entries at land borders (especially the borders with Laos and Cambodia), waterways, sea routes, and airports.
It is also needed to strengthen the capabilities of both the work force and facilities to ensure mass quarantine for all entry cases, focusing especially on the safety measures for immigration officers working at border checkpoints, mass quarantine facilities and other civil quarantine locations.
On top of that, appropriate measures should be in place to facilitate the reception and screening of all entries, ensuring that mass quarantine facilities at land borders will not be overwhelmed.
The Prime Minister ordered the National steering committee for disease prevention and control mobilize facilities of organizations and businesses, ensuring timely pandemic response on a large scale; develop plan to implement emergency response to the pandemic, and report back to the Prime Minister before March 28th.
3. The Prime Minister calling for people to remain calm
According to the Prime Minister's directive, the ministries of Public Security, Health, Information and Communications, the People's Committees of provinces and cities shall impose strict disciplinary actions, including criminal prosecution of spreading false information, failure to submit health declarations, dishonest health declarations; elusion, resistance, failure to comply with medical quarantine measures; hoarding, price gouging, and market manipulation as per law.
All levels of authorities and sectors shall proactively introduce new changes, improve the working practices to accommodate the prevention and control of the pandemic, promote technological applications and online working.
The Prime Minister called for the people to remain calm and assured, to keep on trusting and supporting the pandemic prevention and control measures. He appealed to the people to become pandemic prevention and control warriors, continually working together and contributing to the collaborative efforts against the pandemic.
That means to strictly comply with the ban on mass gatherings, only leave home when absolutely necessary, wash hands frequently, wear face masks in public places, take serious measures to protect one's health; avoid visiting healthcare facilities unless absolutely necessary and fully comply with cautions issued by the authorities. This is particularly important for the elderly and those with underlying medical conditions.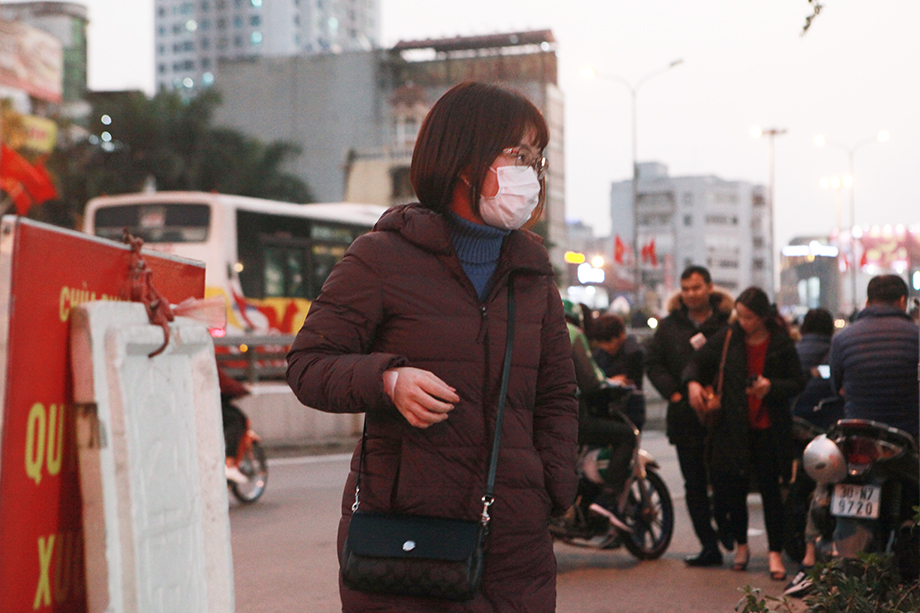 4. The tipping point of COVID-19 pandemic
According to the head of (Vietnam's) Government, in March, the effort to prevent and control COVID-19 continues to be widely implemented, with the contribution of the whole governmental system, all authority levels, all sectors, and all people. Vietnam has been effectively containing and controlling the pandemic, and its effort is highly regarded by international communities. The people support and trust the lead of the Party and the Government.
However, the pandemic progression remains complicated and unpredictable on the global scale. The number of confirmed cases and fatalities increases rapidly without any sign of stopping.
In our country, there were only 16 confirmed cases in February. However, within the short span of 20 days (from March 6th to March 26th), there were already 137 new cases in 23 provinces and cities, 8.5 times the number of cases recorded previously, bringing the total number of confirmed cases to 153.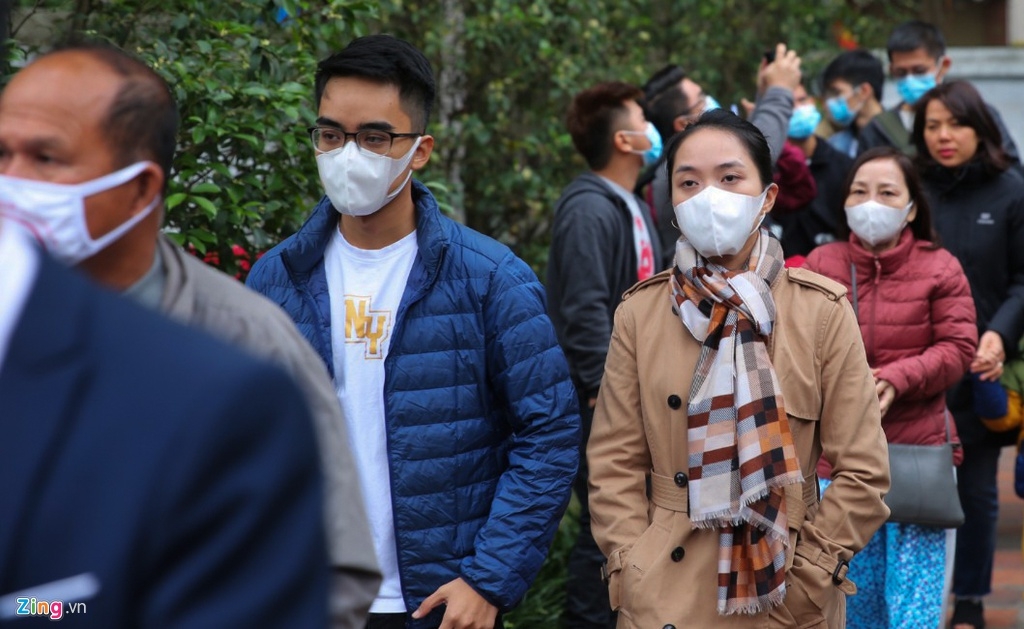 Particularly, there have been cross infection among healthcare workers and community spread, especially in crowded cities, resulting in mass hysteria. The Prime Minister determined that our country had entered the tipping point, a deciding period in COVID-19 pandemic prevention and control.
---
Thao & Co. bridging communities in the period of COVID-19